Why is it imperative to shape our future?
In our hyper-dynamic and complex economic age it is easy to confuse means with ends, activity with progress, efficiency with effectiveness, tactics with strategy, and busyness with importance. As a result, many organizations are increasingly losing their capacity to influence their future, and to grow, develop and remain competitive.
Consider the fact that all of the world's trade in 1949, all of the foreign exchange dealings in 1979, and all of the telephone calls made around the world in 1984, happen today in just 24 hours. A year in a day is how it feels. Coping with such an accelerated pace erodes our ability to focus on the high leverage initiatives that will propel the organization to new levels of excellence, achieve shareholder value, promote employee satisfaction, and create customer delight.
When leaders fail to assess the implications of today's business complexity, organizations take unhealthy shortcuts and develop bad habits, which derail them from pursuing their desired strategic intent. They work hard with the "pedal to the metal," but with the gears in "neutral," burning up precious fuel without making breakthrough progress. As they bend to the competitive pressures of the moment, the gap between their aspirations and the reality of their present situation widens. It may seem easier to simply cope, but with coping they forfeit the organization's future.
Organizations all over the world want to do better than this! Desire for a better future, value creation, growth and development is widely universal. Most organizations spend a great deal of time thinking about the problems that they are facing, the challenges ahead and even the uncertainty that the future holds. But their concerns about the future and their solutions to problems may lead to a higher set of problems, explaining why they feel the forces of stagnation and resistance to change.
Why do so many leaders find themselves addressing the same stubborn issues year after year? Dr. J. Gerald Suarez's consulting approach offers an answer to this question by addressing the leadership imperative for a better tomorrow and offering a pragmatic, powerful approach to transformation.
Dr. Suarez's method, tools, and frameworks are combined with real life lessons and insight from his speaking, consulting and teaching experiences all over the world to inspire clients to create a compelling vision for the future, and most importantly, to act now. The primary aim of his approach is to move people from insight to action by enabling them to create the conditions for their own success.
This approach to business transformation and performance excellence has been successful at all levels, from senior executives to undergraduate students, from small business to Fortune 500 companies, and from small nonprofits to the presidency of the United States, where he worked for 11 years.
Dr. Suarez's approach applies interactive planning and decision-enhancing frameworks to guide clients in articulating, designing, and leading their way to a new reality, a desired future. As a result, he helps clients to create a reality, strengthen their organization, and shape their future.
The conceptual foundation of his work is rooted in the fields of systems thinking, and design thinking and highly influenced by his experience collaborating with world-renowned figures such as Dr. W. Edwards Deming, Dr. Stephen R. Covey, and Dr. Russell L. Ackoff as well as many years of research and his interaction with world leaders, corporate leaders, educators and insightful managers and students.
Dr. Suarez's approach is for those committed to altering their present and building a better way. It is for those who are facing the daunting challenge of mobilizing the team or the entire organization to action, those who are feeling the side effects of complacency, those who want to retool their present, those who feel overwhelmed by the trappings of today's competitiveness, and those who want to pursue excellence.
He instills the notion that we cannot take comfort in our present course because even if we are doing what seems to be fine today, it will not be enough tomorrow. New value creation, innovation, quality, and strategy formulation and implementation is an ongoing, never-ending endeavor. It is up to us to create the context for our own success and shape the future we want tomorrow, today.

Biographical Information
Dr. Suarez is an internationally recognized authority on leadership development, systems thinking and design, interactive planning, innovation and total quality management. He is a premier educator, speaker and consultant, dedicated to bridging the gap between theory and practice to create pragmatic innovation and value creation.
Dr. Suarez worked at the White House during a span of over 11 years, serving with distinction in direct support of two Presidents of the United States. During his tenure at the White House, he supported numerous presidential missions worldwide and was a frequent traveler aboard Air Force One. He was Director of Presidential Quality, the first post in the institutions' history. He lead efforts to redesign and enhance the operational readiness of the White House Communications Agency, the White House Military Office and the Executive Office of the President.
Currently, Dr. Suarez is Professor of the Practice in Systems Thinking and Design, and Fellow of the Center for Leadership, Innovation and Change at the University of Maryland's Robert H. Smith School of Business. He also teaches in the undergraduate, Executive MBA and corporate programs, and is an Executive Coach for senior corporate leaders. From 2005-2009, he served as the Executive Director of the multidisciplinary Quality Enhancement Systems and Teams (QUEST) Honors Program, between the Business, Computer Science and Engineering Schools.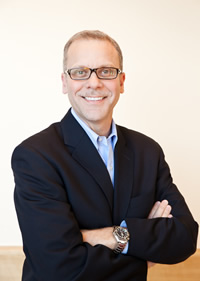 Outside the University of Maryland, Dr. Suarez has traveled the world as an educator - serving as a Visiting Professor at the Asturias Business School in Spain, delivering corporate education in Shanghai and Tianjin, China, and designing and leading an accelerated MBA train-the-trainer program to faculty at the Islamic University of Gaza in Cairo, Egypt. Inside the United States, he collaborates with Villanova School of Business and the Center for Organizational Dynamics at the University of Pennsylvania.
Beyond of the classroom Dr. Suarez consults with executive teams at companies, such as CSX, Lockheed Martin, Siemens, SAIC, Anne Arundel Healthcare System, and government agencies such as Sandia National Laboratories and others inside the defense and intelligence community.
To recognize the contribution of his work, Dr. Suarez has received various awards ranging from the White House Distinguished Service Award and the Decoration for Exceptional Civilian Service Medal, to the the 49th Jovellanos Award and the 4th Dali Original Sculpture, which have also awarded to King Juan Carlos and Queen Sofia. These awards are to showcase individuals who make a significant contribution to the advancement of social responsibility in Spain. Dr. Suarez has been consistently recognized as a Top 15% faculty member at the Smith School, where he won the Prestigious Allen J. Krowe Award for Teaching Excellence in 2008. He was also named 'Most Distinguished Faculty Member of the Decade' by the National Graduate School for the decade 1993-2003.