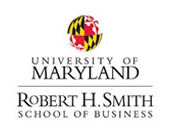 University of Maryland Robert H. Smith School of Business
Dr. Suarez has held a number of leadership, academic and administrative posts within the University of Maryland Robert H. Smith School of Business. He is currently Professor of the Practice in Systems Thinking and Design in the Management and Organization Department; Fellow in the Center for Leadership Innovation and Change and Executive Coach with Executive Education.
His appointment to the rank of professor was based on Suarez's exceptional teaching skills and contributions to the field of systems thinking as applied in the classroom, in the boardroom, and within government agencies and nonprofit organizations, both prior to and during his tenure at the University of Maryland. 
Dr. Suarez has taught in the full-time and part-time MBA and EMBA programs abroad and in Maryland as well as undergraduate programs. He is an award wining faculty member and is consistently recognized by the students as one of Smith's "Top 15% Faculty" members.
Dr. Suarez also serves as Director of Corporate Custom Programs; he leads on-site executive sessions for individuals considered by their companies to be their future leaders. These high-potential individuals attend classes typically ranging from one to two weeks.
He designs education programs and facilitates strategic sessions for senior executives of global companies, programs that focus on strategic thinking and action, as well as performance excellence and systemic decision making.
His first appointment at the Smith School was to serve as the Executive Director of the undergraduate Quality Enhancement Systems and Teams Honors Fellows Program, Executive Education Senior Fellow and Ralph J. Tyser Teaching Fellow.
In 2008, Dr. Suarez was named Associate Dean of External Strategy. He had under his purview the offices of Career Services as well as Recruiting and Marketing Communications. He led the process of realigning them in support of the school's strategic vision and of managing their interactions with a myriad of clients. He represented the Smith School with the media, e.g., The Washington Post, The Baltimore Sun, Business Week Online, NBC News, and public television.
Suarez developed a strategic plan for a Smith Corporate Career Center, and was instrumental in securing a gift from Robert H. Smith for its creation. He led the process of interactive idealized design and involved critical stakeholders from the University of Maryland, the Smith School as well as the benefactor the late Robert H. Smith, and a team of architects to design the ideal physical infrastructure and the ideal business processes in order to create a premier career services center. This center became a reality and it is currently a point of pride within the Smith School.